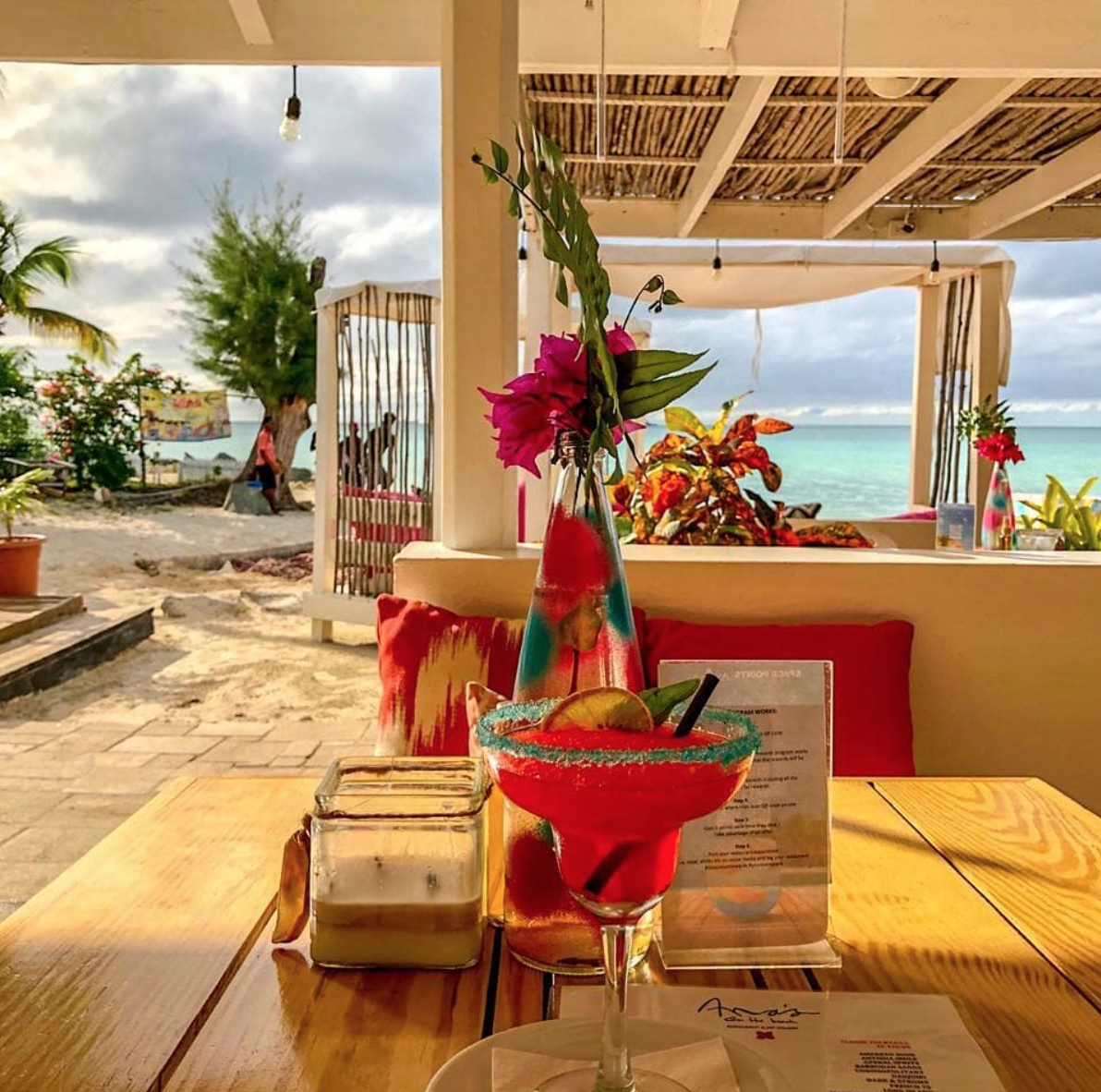 We serve breakfast, lunch, tapas and dinner and your senses will explore the taste of the Mediterranean and the Caribbean. All ingredients are fresh and locally sourced. Specialty items are delivered weekly and expertly prepared by the kitchen.
Breakfast, Brunch and Beach
Served from 09:00am – 10:00pm Daily
ALL MAIN DISHES SERVE WITH, JAM, MARMALADE, BUTTER, HONEY
Our Main Menu
Our pastas are handmade at Ana's On The Beach. Choose between tagliatelle, spaghetti, farfalle & fettuccine.
All prices are listed in Eastern Caribbean Dollars. All prices include 15% ABST & are subject to 10% Service Charge.
Cabana & Beach Chair Rentals. Visit our Boutique – MILI Swim – located at the entrance.
Wine Menu
We cater to various dietary restrictions and offer vegetarian and vegan options, please contact us at least 24 hours prior to your booking and we will do our best to accommodate your request.